A lengthy yet relaxing itinerary for a part of the more westerly portion of the High Uintas. The idea here is this; each number represents a day in this 7-day trip:
Park early in the morning at Christmas Meadows. Hike Leg 1: 8.8 miles to unnamed lake high up in West Basin
Explore West Basin. Don't move the tent, don't wear the backpack. If weather and conditions are good, consider making an attempt on Kletting or A-1 summits.
Hike Leg 2: 7.5 miles from West Basin to Middle Basin, setting up camp near Ryder or McPheters Lakes (or one of the unnamed small satellites).
Explore Middle Basin. Climb up on either the ridge between Hayden and Agassiz, or the ridge between Agassiz and Spread Eagle. Don't move tent or put on pack.
Hike Leg 3: 9.9 miles from Middle Basin camp to the shores of Amethyst Lake.
Explore Amethyst Basin, including finding Ostler and Toomset Lakes.
Come back to the car: 6.1 mile Leg 4. Go home.
I won't have the Vernal Connection any more by next summer (I'm a little unsure of the timing, but for sure by then it will be gone) but that's mostly OK because it's going to evolve into being an SLC connection. Or technically, somewhere in the north of the valley, like Bountiful or Layton or Ogden or something like that. Not that that's not just as good as Vernal, I suppose. I'll miss the pleasant drive along 191, though, and won't have any more excuses to go visit the Sheep Creek Geological Loop on the way to the trailhead.
Best done during the week. Middle and Amethyst Basins are well-enough known by the local backpacking cognoscenti that they are not without their crowds on weekends, but there are lots of tales of folks who've gone during the week and had the entire area to themselves.
Here's a handful of images thanks to Google Image Search to complete the picture:
West Basin and Kermsuh Lake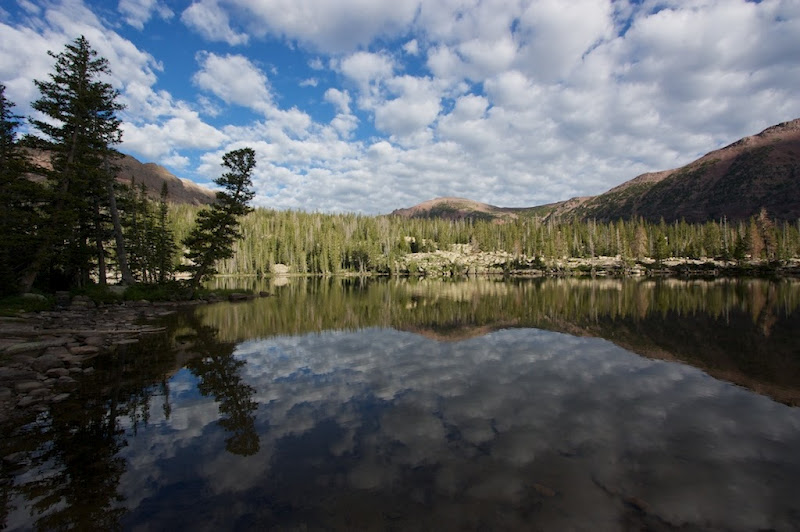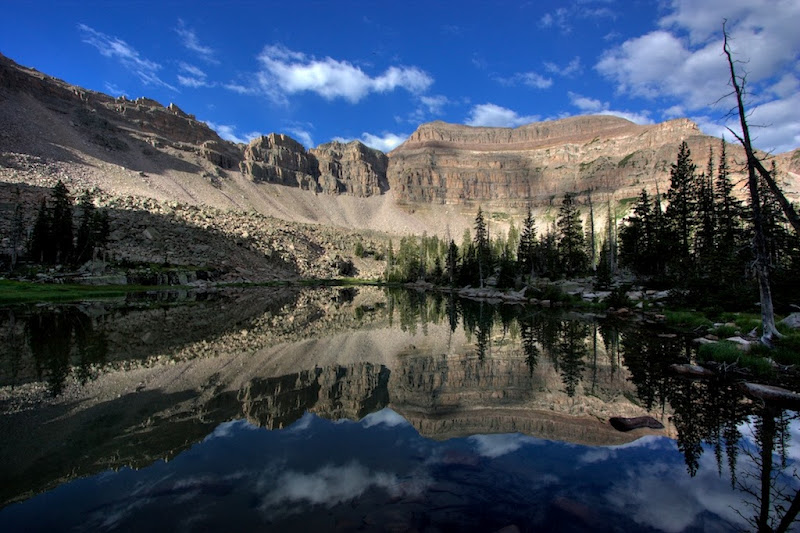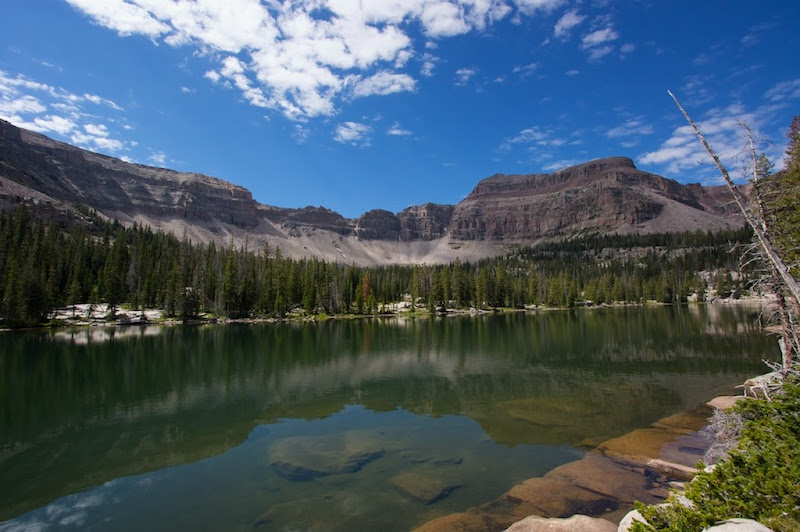 Middle Basin
Amethyst Basin
Total distance hiked (not counting exploration) is only 32.5 miles. Potential summits to go for include Kletting Peak, A-1 Peak, Hayden Peak, "East Hayden Peak", Mount Agassiz, Spread Eagle Peak, and Ostler Peak.